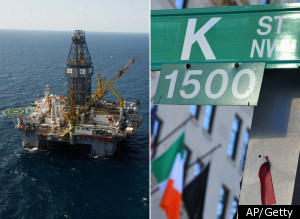 Y'all come on down to the Gulf Coast and help make 2012 an even better year for tourism. Everything is just fine after the BP oil spill. The President and his family flew in, went for a swim in a harbor leading to the Gulf of Mexico, played Putt Putt Golf, and ate some seafood (warning graphic).
Not!
Eyeless Shrimp and Fish with Tumors: The Horrific Consequences of BP's Spill
Two Years later communities are still suffering from the BP oil spill.
Just like Katrina.